What is Multi-Factor Authentication?
Multi-factor authentication (MFA) is a security measure that adds a layer of protection to sensitive information. It requires individuals to provide secondary information that verifies that they can access the information before viewing or changing it. For example, an ATM requires you to have both your physical bank card and your four-digit pin to get cash — multiple factors.
All faculty and staff from UNT System Administration and all UNT System components should use multi-factor authentication through our security partner, Duo, to protect their identity and valuable personal information from cyber threats.
Multi-factor authentication frequently asked questions
Steps for Using DUO Multifactor Authentication
---
These instructions provide information on the steps required to enroll in MFA, register your mobile device using the Duo Mobile app, and register a backup device.
Verify your identity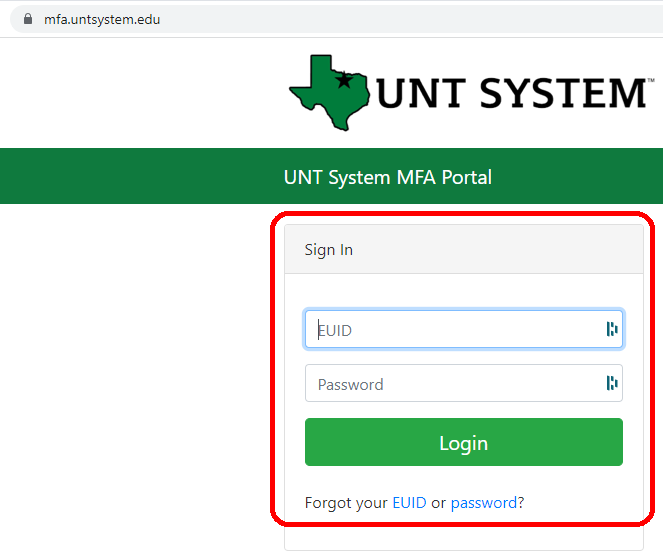 ---
Step 2: Select Enroll in MFA
Note: If you are already enrolled, you will see the Duo Security Portal and be asked to authenticate with DUO MFA. If you are unable to authenticate, contact your local department's IT support group or helpdesk for assistance.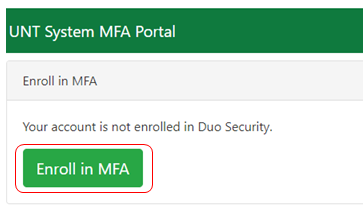 ---
Step 3: When prompted, verify your identity by entering three forms of personal information
---
Step 4: Select Start Setup

---
Step 5: Select the type of device
The recommended type is a mobile phone. Office phones using Teams Voice should never be used for authentication.
Select Continue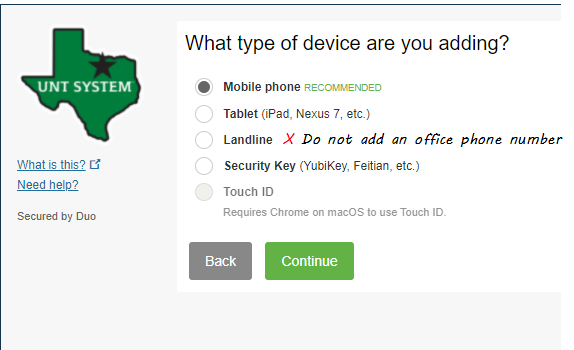 ---
Step 6: Enter your mobile number
Select Continue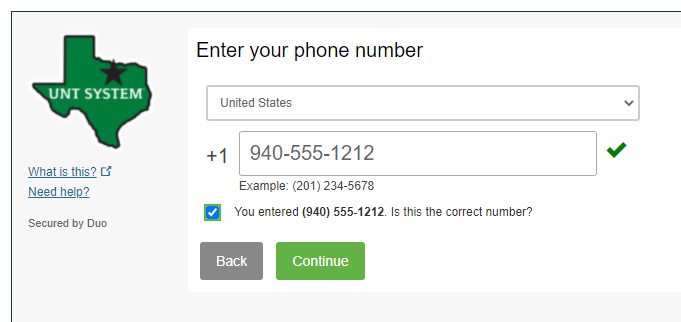 (Optional) 6a: Verify Ownership
If the phone number you entered already exists as an authentication device, then you'll need to enter a code sent to that number by phone call or text message to confirm that you own it. Choose how you want to receive the code and enter it to complete verification and continue.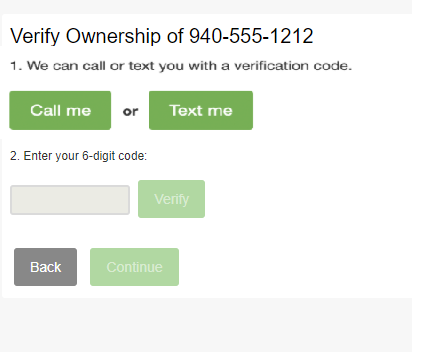 ---
Step 7: Select the mobile device operating system
Select Continue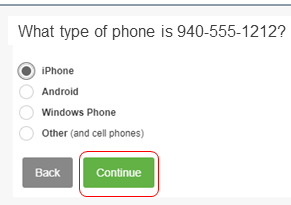 ---
Step 8: Install the free Duo Mobile app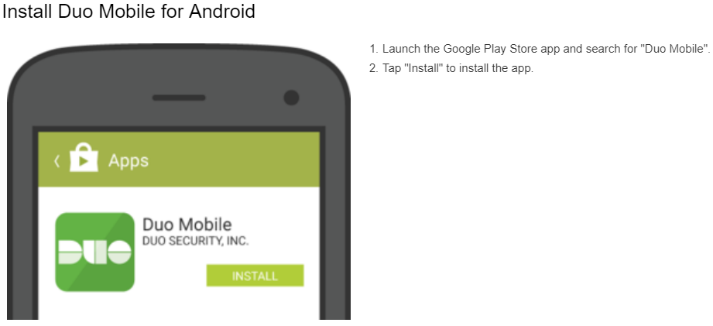 After you have installed the Duo Mobile app, select I have Duo Mobile installed.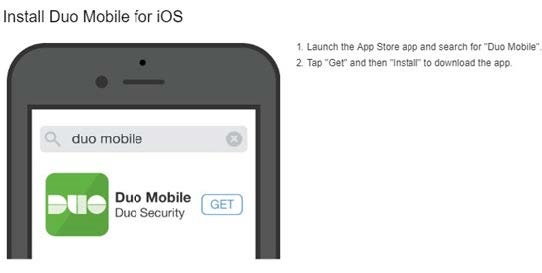 ---
Step 9: Use the Duo Mobile app on your device and follow the prompt to point your camera at the QR code on the screen
Your device is instantly registered in the MFA system.
Select Continue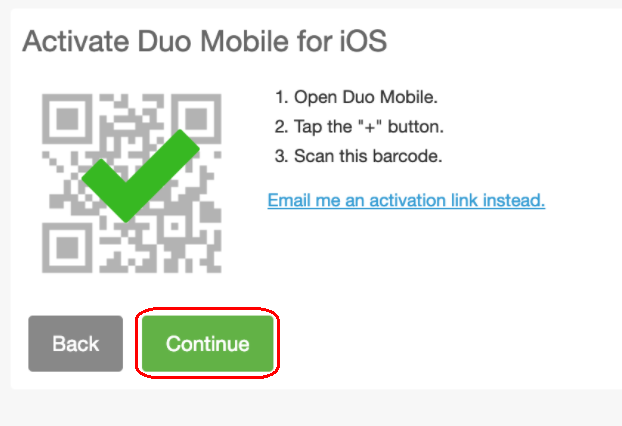 ---
Step 10: Success!
Select Dismiss to return to the Duo screen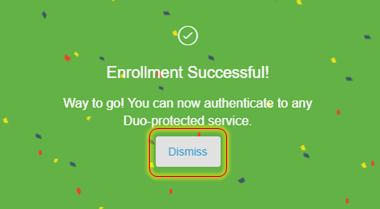 ---
Logout of the MFA portal
Select logout from the menu bar

You may return to mfa.untsystem.edu to make any edits or additions to your multi-factor settings.
---
Resources protected by MFA will present an authentication screen and allow you to choose the authentication method. The example below sends a request to your mobile device.
Step 1: Choose Send Me a Push
To send the response to your mobile device.
---
Step 2: Open the Duo Mobile app on your device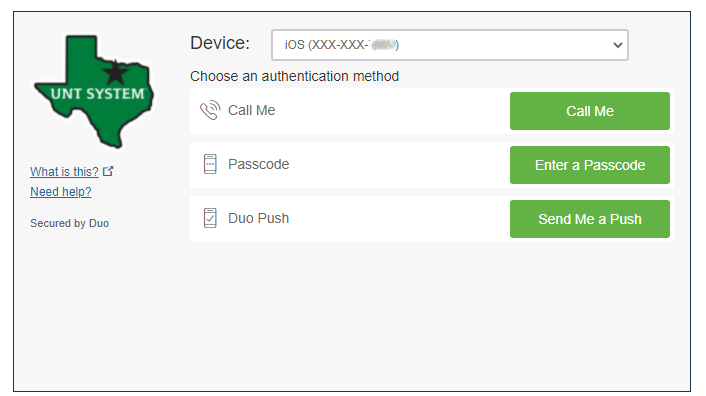 ---
Step 3: Select Approve from the Duo Mobile app screen
To unlock the protected resource follow the prompt on the added device.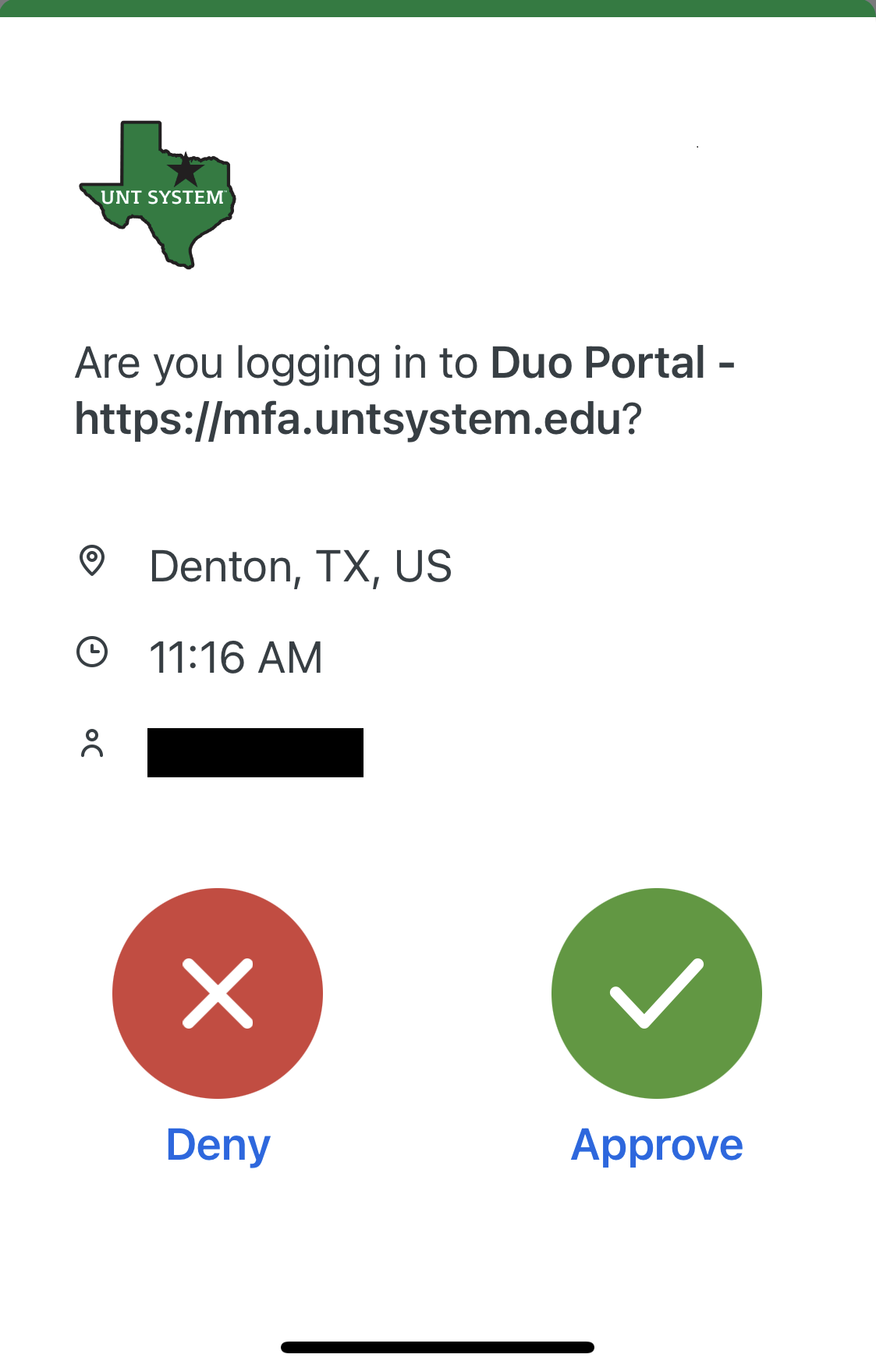 ---
The DUO MFA guide has lots of useful information. If you have any additional questions or need assistance, contact your IT support group or helpdesk. Due to account sensitivity and security, the IT support desk will request you to verify your identity.
After hours, submit a Service Now ticket.
---