Welcome to the Official UNT System Wi-Fi Site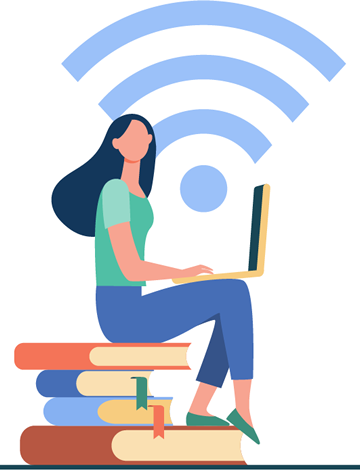 We're constantly looking to the future to provide you with the best Wi-Fi experience today.
Need help connecting?
Take a look at Wi-Fi connection help.
---
Some Android cellphones require a domain to connect
If your Android cellphone is asking for a domain name to sign in to Eaglenet or Jagnet, enter unt.edu for the domain name.
---
Preferred Methods of Connectivity
UNT — Preferred SSID. Secure 802.1x authentication. Provided at all UNT locations and works the same at all locations once configured on your device. See our Wi-Fi connection help.
Eaglenet and Jagnet – Legacy method that we plan to phase out in future. Users select this SSID and open a web browser. You are directed to a captive portal to allow you to enter your credentials.
Eduroam – This SSID is a service provided to students, faculty, and staff visiting from other participating universities. It can also be used by UNT students, faculty, and staff visiting other participating universities using their UNT credentials by clicking the Eduroam SSID and entering EUID@unt.edu or just their EUID and usual password.
News and Announcements
New Wi-Fi Coverage Areas:
We are currently designing, planning, and implementing a refresh of our WiFi equipment that includes replacing aging equipment with WiFi 6 capable access points, followed by evaluating and addressing coverage issues. Stay tuned.
---
General Information
Areas Served
IT Shared Services extensive Wi-Fi network includes:
---
IT Shared Services Wireless Technology and Speed
The UNT System enterprise wireless network accepts 802.11a/g/n along with 802.11ac. The network utilizes state-of-the-art wireless access points capable of handling speeds above 100 Mbps; however, your actual speed and system throughput will vary depending on your location in a building, the number of other people using the network, and the type of equipment you are using.
---
IT Shared Services doesn't support: