UNT System no longer provides McAfee Antivirus.
Antivirus software is an important part of protecting personal computer systems. It is recommended to do research on your best options. UNT System no longer provides McAfee Antivirus. Native antivirus software such as Windows Defender is already included with new operating systems.
Enabling Microsoft Defender
NOTE: Windows Defender cannot be enabled when another antivirus is installed.
1. From the Windows Start menu, scroll down and select Windows Security: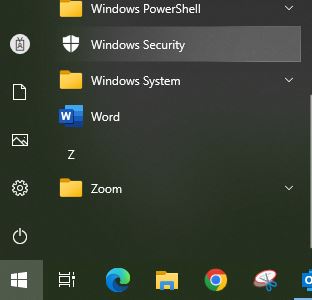 2. On the Windows Security screen, check if any antivirus program has been installed and running on your computer: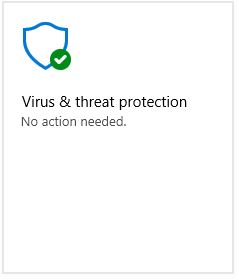 Green Checkmark: An antivirus program is present and running on your system.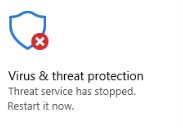 Red X or No Checkmark: No antivirus program is present on your system and Windows Defender is not enabled on your computer. Please proceed to step 3 to enable Windows Defender.
3. Click on Virus & threat protection
4. Select Virus & threat protection settings: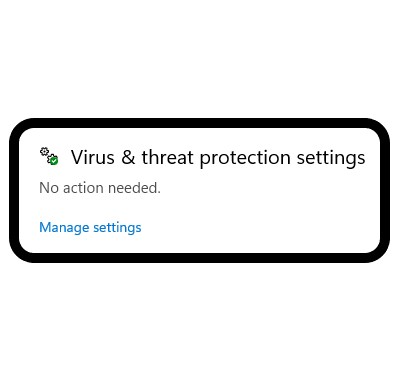 5. Turn on Real-time protection: